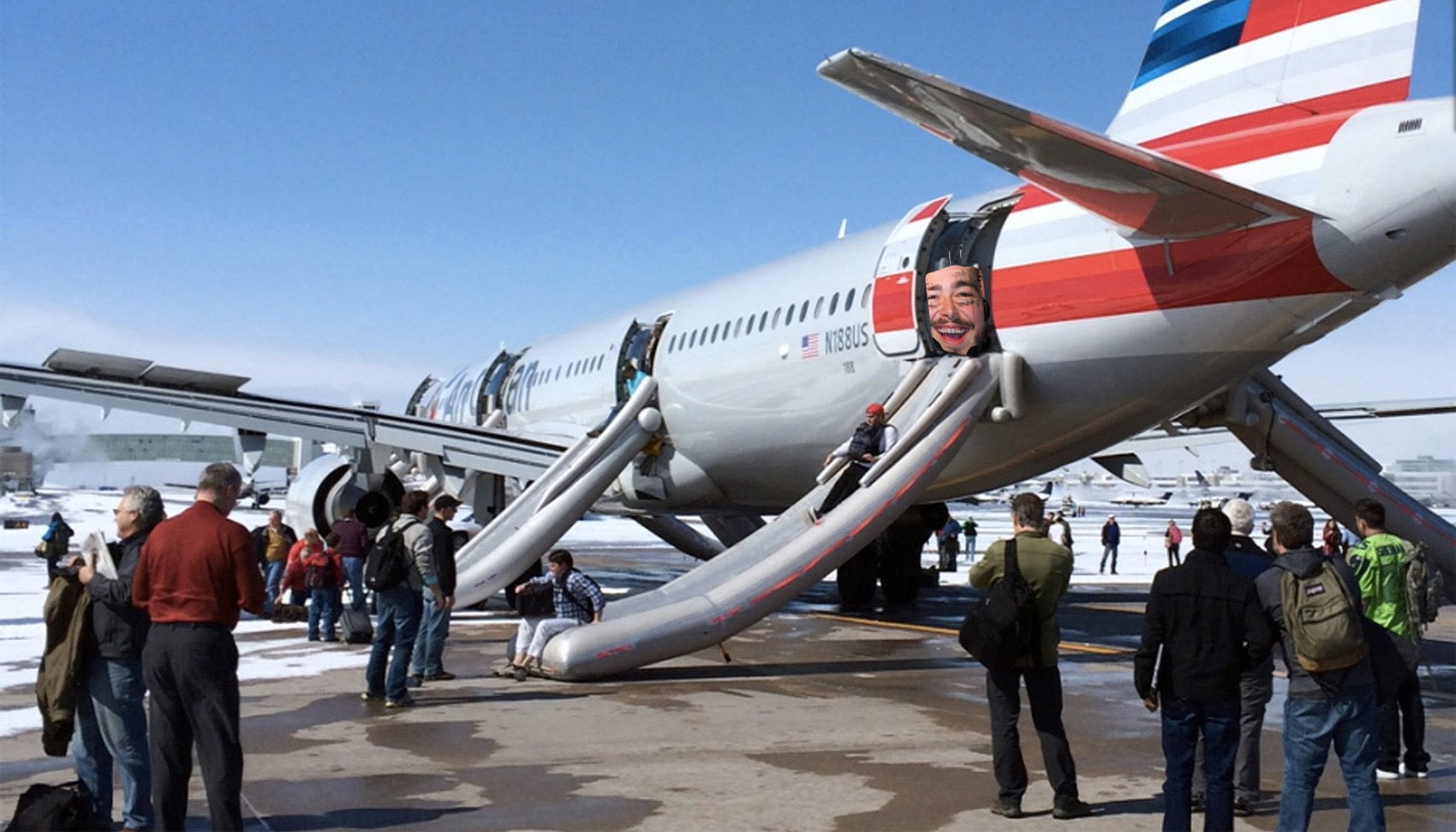 LOS ANGELES - Austin Post, better known as Post Malone, has finally gotten over his fear of flying after last month's aviation incident, in which Malone was stranded in the air after his airplane had a landing gear malfunction.
"It was a really intense experience," said Malone. "I didn't know if we were going to make it out alive so I did the only thing I know how to do - make music." Many people were happy that Malone was in a perilous situation; One Twitter user commented "Post Malone's music sounds like he smells - from a decade ago. Hopefully the universe does its job."
Malone declined to respond but stated that he and his entourage were in the air for a total of 4 hours and 55 minutes. Luckily, this was enough time for Malone to produce his next 3 albums, which he says should keep his schedule free until 2022. Malone plans to travel with his unexpected free time, but for some of his "haters" this unfortunately means more Post Malone music.