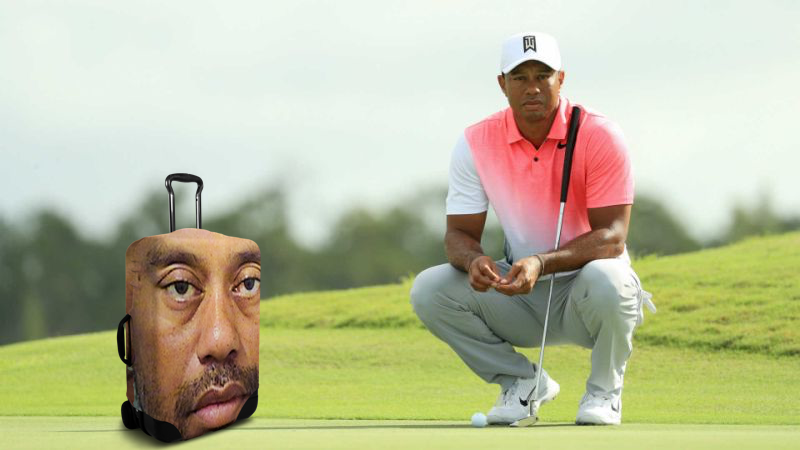 PALM BEACH GARDENS, FL - That's it! He's had enough! Tiger Woods recently made an executive decision to ditch his Caddy, Joe LaClava, before the upcoming PGA Playoffs. This recent move by Tiger comes as a surprise to many as Woods was just beginning to pick up steam. The 14-time Major winner just finished runner up in the PGA Championship two weekends ago, a sign many felt would be the return of the old Tiger.
Tiger, however, felt that his caddy was putting to much pressure on him and taking the fun out of the game. He said in a recent tweet, "My mentality has shifted recently, now, I just want to kill a 12 pack of Buds and hit the back 9 with some dimes." Sounds like he has his priorities straight.
As far as who will replace his caddy for the back 9, Woods also alluded to his replacement as "... a caddy that is more versatile in carrying his equipment, but most importantly, someone I know like the back of my hand and can trust." We have reason to believe he may be referring to himself.
The Northern Trust kicks off tomorrow so it will be quite interesting to see who Tiger will have calling the plays in the background for him this event…