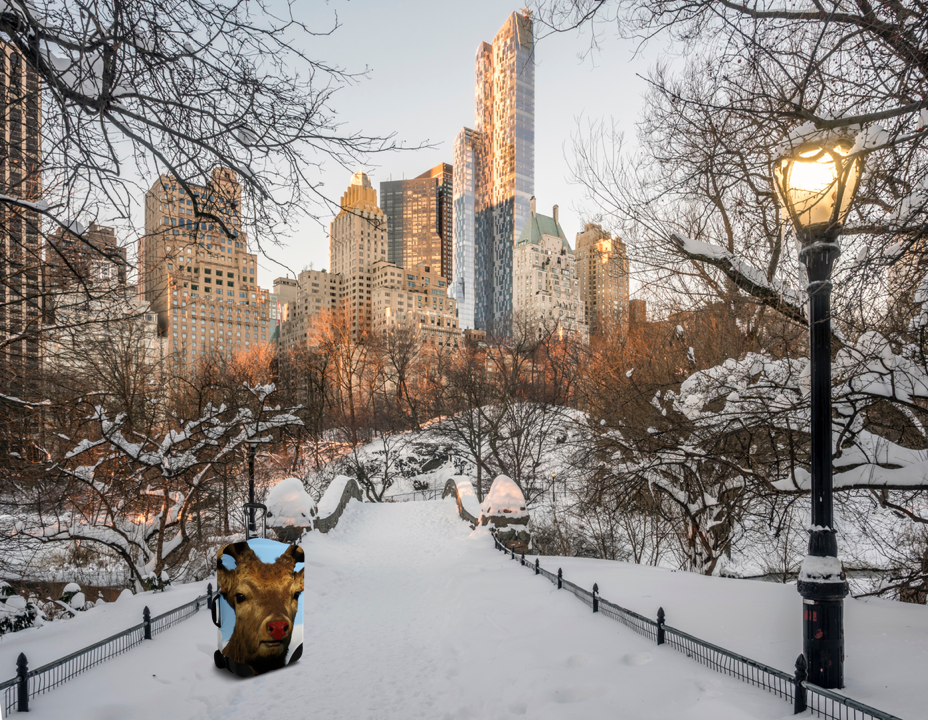 CENTRAL PARK, NY -- We couldn't believe our ears when we heard the word on the streets… Santa and his reindeer are grounded in Central Park with no takeoff clearance in sight after a union strike by Reindeer & Co. Now, we've seen strikes like this in the past where the reindeer hold out for a couple days max, but this one just feels different. A week before Christmas, c'mon what kind of timing is that??
But after learning more and more details about the Reindeer & Co. strike that happened Sunday evening, we realized this time around the reindeer are all too serious. Citing multiple events of employer misconduct and just subpar working conditions, there is certainly a case stacking up against Santa Claus. We reached out to Santa for comment on the strike and the recent accusations but these attempts were futile. Word around town is that he's been on an eggnog bender in the heart of Brooklyn... shocker.
Rudolph seems to taking this strike awfully seriously as well. He was quoted in November's edition of The Chimney stating, "We all appreciate what Santa does for everyone, just recently though, we feel like he could appreciate us a lot more. The eggnog binging has distracted his care for the company at times and we would love to see that change." We followed up with Rudolph and caught him in Central Park Monday afternoon. While he said he could see no date in sight to return to service due to the circumstances, he said he would continue to stay in shape with his usual routine of 35,250 high knees, 75 miles, and 500 bicycle crunches daily. Yiiikes…
With imminent shipping delays in the future due to the Reindeer & Co. strike, let's not forget what Christmas and the holiday season is really about. Enjoying time with your family and friends, eggnog showers, and finding the funniest face you can put on a SuitFace for your awkward Secret Santa event at work this Friday.
Good news is, Rudolph said he would hand deliver our personalized luggage covers to you if left cookies and milk out for him this holiday season. ;)