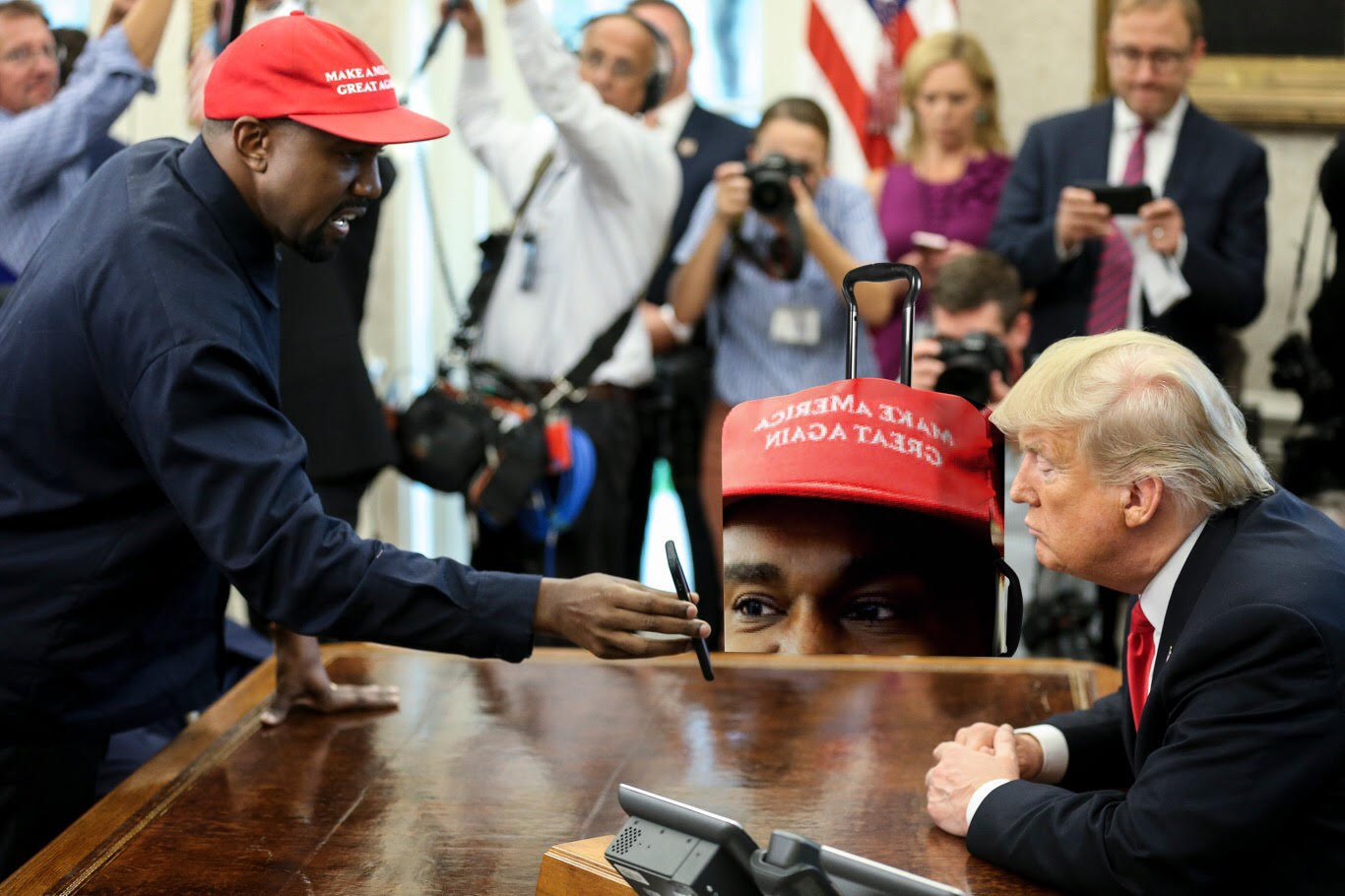 THE WHITE HOUSE, WASHINGTON D.C. - Mr. West is in the building! A song lyric turned into a Secret Service radio relay this past week. As you all know, Kanye West met with President Donald Trump and they covered several interesting topics… shocker!
Kanye breached topics of alternate and infinite universes, powers of his MAGA hat, "Chiraq,"  diffusing war with North Korea, prison reform, and something no one saw coming. Kanye's aspirations to team up with Apple to design and create the iPlane 1 were revealed -- along with Mr. West's extremely complex iPhone passcode. As soon as Kanye announced his idea the cameras flashed wildly and all ears in the Oval Office were tuned in. President Trump even seemed like he wouldn't mind swapping Air Force One out for this hydrogen-fueled plane concept. While the president's advisor was not fond of ditching AF1, rumors later circulated that President Trump would be interested in purchasing one in the future for commuting to his plethora of golf courses.
Kanye West also talked about how Ford should create the flyest, freshest, most amazing cars. Forget his musical talent, this man is a
true
transportation visionary! Looks like you'll have to track Kanye's movements like the paparazzi as he packed his bag and headed out shortly after the meeting on his Ultralight Beam.